(PRUnderground) September 22nd, 2020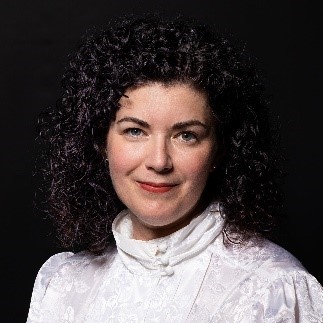 Author Dana McSwain is releasing her new horror novel, Roseneath, October 6 across all major booksellers. The novel is currently available for presale. The teaser says, "Georgia Pritchard's dream house has a dead child in the attic and a monster in the basement, but she can't tell her husband because she's not sure it's really him anymore."
Built in 1903 by wealthy industrialist Alexander Winton, Roseneath burned down under mysterious circumstances in 1962. All that remains of this sprawling estate are a set of stone gates, engraved with the name "Roseneath." McSwain says, "I walked past these relics every day and the story of this long lost estate and my experiences renovating our own historic home merged into the story that became Roseneath."
Roseneath offers a fresh take on the concept of ghosts. "Something always bothered me about the classical portrayal of ghosts: rattling chains, ladies in white, frozen in time, that sort of thing," McSwain says, "Edith Harkness, the ghost in Roseneath, is a singular creation that breaks that classical mold and re-imagines what an afterlife could be."
McSwain grew up on the shores of the Great Lakes in the shadow of the Rust Belt. A graduate of Kent State University, she lives in a 106-year-old house in Cleveland, Ohio with her family and two dogs. Roseneath was written during the ten years she spent restoring an abandoned 1921 Tudor Revival in one of Cleveland's inner ring suburbs that locals believe to be haunted.
McSwain says at the time she was writing this book, her husband was traveling a great deal for work and she found herself home alone in an enormous old house with a bit of a history. "I started having dreams that there was the ghost of a little girl living in my attic," she says, "In my dreams, I could bring nothing into the attic but myself and when I left, I could take nothing with me. And every day I visited her, she got older. And I found the idea terrifying."
McSwain is hosting a book signing at Loganberry Books in Shaker Heights on October 10. That event will also feature a raffle, with a percentage of the proceeds from that day's sales going to support The Porchlight Project, a nonprofit committed to bringing about closure to the families of victims of unsolved crimes.
"A friend of mine, author James Renner, founded The Porchlight Project," McSwain says, "And it's important to me that my book signings not just be about me and my book. I want to give something back to the community that inspired me to write Roseneath in the first place."
About Webb House Publishing
The post Author Dana McSwain Announces Release of New Horror Novel, Roseneath first appeared on PRUnderground.
Press Contact Name: Dana McSwain Phone: 216.505.0914 Email: Contact Us Website: https://www.webbhousepublishing.com
Original Press Release.